Tesla's Market Cap Falls On Its Knees Before Bitcoin: Report
Tesla's market cap has just been surpassed by the one and only Bitcoin, as it hit over $700 billion today which is what we discuss some more in the latest bitcoin news.
Bitcoin's market capitalization continues expanding after the developments in the price for the benchmark cryptocurrency led it to over $38,000. More recently, BTC closed the gap with Elon Musk's electric vehicle company- Tesla. The cryptocurrency was on a strong run since October 2020 and ended last year with gains of more than 300% after finally managing to break above the $20,000 price level and headed into uncharted territory. Tesla's market cap is now going under bitcoin's.
BTC continued with the bullish performance in this year as well after it added 30% in a week. The latest conquered milestone came a few moments ago as BTC hit a new all-time high of $38,600. Usually when the asset's price grows, so does its market cap and in Bitcoin's case, the market cap was determined by the increasing number of coins in circulation by the price of each one. After the record today, the cumulative market cap of Bitcoin reached $715 billion according to the data from Asset Dash. This placed BTC at the 7th spot on the list of the monitoring platform but in the meantime, BTC neared the market cap of Musk's company-Tesla.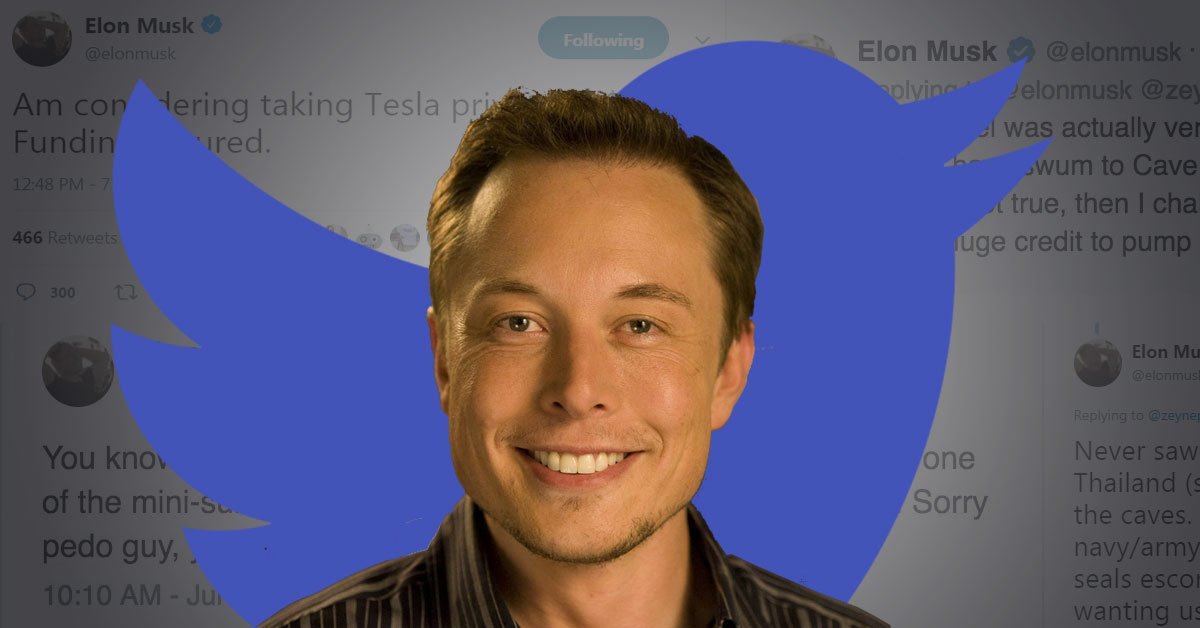 The two have a similar market cap as of late but it's worth noting that they represent two different asset groups. Bitcoin is still an unregulated and free-market product that trades 24/7. On the other hand, Tesla is a publicly-traded company that joined the US Index S&P500 recently. Asset Dash's data shows that BTC surpassed a few notable names while increasing and those include Visa, MasterCard, Verizon, Alibaba, and Tencent.
If BTC overcomes Tesla as well, the next targets could be Facebook, Alphabet, Microsoft and Amazon and the most notable-Apple. Tesla's co-founder and CEO Elon Musk has a compelling history with BTC as back in January he said that "bitcoin is not my safe word" and provided a closure a year later saying "bitcoin is my safe word." The idea behind these tweets remained a mystery or a joke may be but he also discussed the future of the main cryptocurrency seriously. Musk said that BTC will not replace fiat currencies but that it has a huge role in the financial system.
DC Forecasts is a leader in many crypto news categories, striving for the highest journalistic standards and abiding by a strict set of editorial policies. If you are interested to offer your expertise or contribute to our news website, feel free to contact us at [email protected]
Source: https://www.dcforecasts.com/bitcoin-news/teslas-market-cap-falls-on-its-knees-before-bitcoin-report/
Bitcoin cools from 1-week highs with key long-term metric echoing $44K
Bitcoin (BTC) returned to cement higher support on Nov. 30 after the latest BTC price comeback halted near $59,000.
RSI sees "bullish engulfing"
Data from Cointelegraph Markets Pro and TradingView showed BTC/USD reversing to local lows of $55,920 on Bitstamp overnight.
The pair then recovered to circle $56,500 at the time of writing, with analysts keeping the faith on higher timeframe strength.
Popular Twitter personality TechDev noted that Bitcoin's stochastic relative strength index (Stoch RSI) had "reset" to levels that echo BTC/USD at $44,000 — just before the run, which culminated in all-time highs.
"Bullish engulfing printed on stoch RSI cross with RSI reset to 44K levels," he summarized alongside the 3-day chart.
Bitcoin's late strength Monday coincided with a return to form for macro markets and news that Twitter CEO Jack Dorsey had quit the company to focus entirely on Bitcoin activities.
While $60,000 remained out of reach of bulls, signs of a marked shift in sentiment were everywhere.
"Bitcoin high timeframe structure is bullish. Cycle awareness is key," TechDev added in a separate post.
The Crypto Fear & Greed Index, days ago in "extreme fear" territory, looked set to enter its "neutral" zone with a score of 40/100 Tuesday.
Ethereum avoids breakout against BTC
For Ether (ETH) against Bitcoin, the picture was mixed.
Related: Where will BTC end November 2021? 5 things to watch in Bitcoin this week
As altcoins saw broadly flat performance over the past 24 hours, trader Crypto Ed highlighted a rising wedge pattern on the 4-hour timeframes for ETH/BTC. The weekly chart produced similar characteristics.
ETHBTC
Still in that rising wedge and no break out imo.
Bullish sign is the break of that RSI down trend overnight.

As said in previous tweets: it may break out, but as long as it doesn't, I'm not bullish yet. pic.twitter.com/Mcty5cTmYy

— Crypto_Ed_NL (@Crypto_Ed_NL) November 30, 2021
Rising wedge structures are often seen as a potential bear flag due to their tendency to break to the downside.
ETH/USD traded at $4,400 at the time of writing, nonetheless up 7.3% over the past week.

PlatoAi. Web3 Reimagined. Data Intelligence Amplified.
Source: https://cointelegraph.com/news/bitcoin-cools-from-1-week-highs-with-key-long-term-metric-echoing-44k
Kraken exchange defies competitors' regulatory concerns with SHIB listing
United States-based digital asset exchange Kraken has announced it will begin supporting the viral meme coin Shiba Inu (SHIB) as of Nov. 30.
There will be a minimum deposit of 373,000 SHIB ($16 USD), and the minimum trading volume is 50,000 SHIB ($2 USD). SHIB will initially be tradeable against the USD and Euro pairs, however, Kraken Futures and Margin Trading for SHIB won't be available at launch.
New Listing on Kraken: @Shibtoken $SHIB deposits begin NOW! Trading is live November 30.

➡️ Learn more: https://t.co/yUUKaBXKBq pic.twitter.com/L2IUHugyG0

— Kraken Exchange (@krakenfx) November 29, 2021
Australian managing director at Kraken Jonathon Miller told Cointelegraph that the crypto marketplace supports projects with a clear demand for trading, including SHIB.
At the time of publishing, SHIB is the 12th-largest cryptocurrency with a market capitalization of $25.81 billion. SHIB has surged over 20% in the last 24 hours on the listing news.
Miller added: "I wouldn't describe Kraken as being the place where every single coin is listed, that's not been what we have been known for."
Kraken is one of the least conservative exchanges with 93 assets on the exchange in total. Meanwhile, Coinbase supports 51 assets and Robinhood only supports seven.
Other exchanges have been hesitant to list the Dogecoin-inspired altcoin over regulatory concerns, despite increasing pressure from their users. On Nov. 26 SHIB surpassed 1 million holders, despite trading 50% below its all-time high.
On Nov. 10, Robinhood chief operating officer Christine Brown said that the platform's "strategy is different than a lot of the other players out there who are racing to list as many assets as possible right now." The Change.org petition requesting that Robinhood lists the Shiba Inu Coin has amassed over half a million signatures.
Miller added: "There are certain services that we have that don't really fit the regulatory mold. So there's this gray area that the whole industry exists in, and that's not specific to us."
"That's just the nature of the fact that we're dealing with an innovative technology that really doesn't have doesn't necessarily fit the criteria that existing regulators perceive as possible."
Related: Reserve Bank warns Aussies over punting on 'fad driven' cryptocurrencies
Describing the current regulatory climate for digital asset exchanges, Robinhood's chief legal officer Dan Gallagher said at the Georgetown University Financial Markets Quality Conference on Nov. 19 that "It's a very tense situation, and it does call for regulatory clarity which we haven't seen yet."

PlatoAi. Web3 Reimagined. Data Intelligence Amplified.
Source: https://cointelegraph.com/news/kraken-exchange-defies-competitors-regulatory-concerns-with-shib-listing
Ethereum privacy protocol Tornado Cash to launch on L2 Arbitrum
Tornado Cash is about to get a scaling boost as the privacy protocol prepares for deployment on the Ethereum layer two network Arbitrum.
Tornado Cash's smart contracts are ready to roll on thArbitrum Layer 2 scaling network following contributions from the community to ensure the stability of the protocol.
The Nov. 29 announcement explained that deploying on Arbitrum will "allow users to take advantage of all the benefits a Layer 2 can offer, with cheaper transactions being the biggest comparative advantage."
Tornado Cash is a fully decentralized Ethereum (ETH) mixer protocol. Tornado Cash masks the path that tokens such as ETH take from sender to receiver, providing completely private transactions without the need to use privacy-focused coins.
Layer two networks on Ethereum boast faster transactions and cheaper fees while still benefiting from the security and decentralization of Ethereum.
The Tornado Cash team believes that the deployment onto Arbitrum will allow more users to perform private crypto transactions while avoiding Ethereum's high gas fees. L2 transactions are expected to be around 95% cheaper than those on L1 Ethereum according to the team.
In order to use Tornado Cash on Arbitrum, users must first send ETH, ERC-20, and ERC-721 tokens from Ethereum to Arbitrum via the Arbitrum Bridge.
Related: DeFi TVL hits new highs while Metaverse tokens show signs of exhaustion
Arbitrum is currently the biggest L2 on Ethereum with $2.68 billion in total value locked, representing 39% of the L2 market share. This is second only to Boba Network's $1.38 billion in TVL, making Boba and Arbitrum the only two L2's with over $1 billion in TVL, according to L2Beat.
The number of unique addresses on Arbitrum has grown steadily since September, and stands at 291,876 as of the time of writing. Tornado Cash has $847 million in TVL according to DeFiPulse.
As reported by Cointelegraph, Tornado Cash unveiled its TORN governance token in Dec. 2020 and airdropped them to users in Feb. 2021.

PlatoAi. Web3 Reimagined. Data Intelligence Amplified.
Source: https://cointelegraph.com/news/ethereum-privacy-protocol-tornado-cash-to-launch-on-l2-arbitrum